DISTINCTION VIP GOLD CLUB APPLICATION
As a way of thanking you for choosing Distinction as your preferred salon, we are delighted to invite you to join our VIP Gold Club which entitles you to receive some amazing benefits!
This includes a £1 loyalty point towards FREE treatments for every £10 you spend on treatments. Thatís £10 for every £100 you spend and so on. Thatís incredible REAL value when you compare it to any other Loyalty scheme like Nectar points or Air Miles.
Hereís the full list of benefits all VIP Gold Club members receive:
VIP GOLD CLUB
This club is absolutely FREE to you and will entitle you to
£1 free treatment with every £10 of treatment
£10 Birthday Voucher
£10 Loyalty Voucher in January
VIP Referral Cards giving you and your friends FREE treatments
Password for exclusive on-line booking
Invitations to exclusive VIP Plus 1 Events & Product Launches with additional discounts
£25 OFF INITIAL CONSULTATION WITH CLARKSTON CHIROPRACTIC PLUS FURTHER BENEFITS SHOULD YOU REQUIRE CARE.
Visit www.clarkstonchiropractic.co.uk or call 01416 200832
£10 OFF INITIAL CONSULTATION WITH GLASGOW NUTRITION
Contact Ilona on 01419 315464 or 07970 915553 or check out www.glasgow-nutrition.com
HALF PRICE FLOWER ARRANGING CLASS AT FLOWERS & DESIGN
Contact Nicole on 01413391280. Check out www.flowersanddesign.co.uk
FREE PERSONALISED STYLE EVENING at EYECANDY BOUTIQUE!
Contact Carol or Karen on 01416330433. Check out www.eyecandy-boutique.co.uk
20% OFF YOUR INITIAL ASSESSMENT WITH WILLIAN YOUNG FIOS, MIOS(TD) SWIMMING SCHOOL
Call 01389 873 645 or 07986884556
E: williamyoungswimschool@gmail.com www.glasgowswimminglessons.com
FREE TEA/COFFEE AT CAFE ROMA, CLARKSTON
Visit www.cafe-roma-clarkston.co.uk or call 0141 638 9130
To join, please complete the attached form.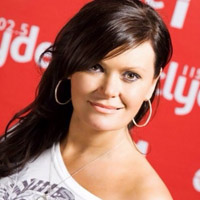 Suzie McGuire, Celebrity Client
I love Distinction. Janice and her team know exactly what they are talking about. They are experts on skin care and have all sorts of amazing machines that leave a girl looking and feeling her best. They also guarantee you results whether it's smoothing out wrinkles, tightening up jaw-lines or bags. Whatever your problem they can fix it. I don't think there's anywhere quite like it. Also as a mum of three very young children (soon to be four) a spot of pampering at Distinction has become even more of a treat. I feel I leave my stresses at the door, it's an oasis of calm in there and I always leave a much happier, chilled-out person. The beauty treatments and technology are state of the art, city centre standard and yet right here on my doorstep in the south side of Glasgow. And most importantly, most affordable.

Janice and her team will have you looking and feeling your very best, whether it's weight loss, toning up, beauty treatments, a massage or just a relaxing facial. You'll be looking gorgeous in no time at all.