Now buy all your favourite Distinction treatments, gift vouchers and beauty products online. Delivered free to your door.
Free £10 treatment voucher with every beauty product bought.
Loyalty points for all VIP Club members buying products online.
Shop Now
Web Booking
call 0141 248 5756 or
0141 621 4369 or
email us to obtain your on-line booking password
Clarkston
Marriott Hotel
Sign up to our Newsletter
Enter your e-Mail address below for updates

Distinction Health & Beauty Spa in Glasgow
You are one of thousands of people who visit this website every single month. So why do people choose Distinction over other spas and clinics? Why do clients travel from as far as London, Aberdeen and the Scottish Isles and remain loyal clients for years?
As owner of Distinction, I constantly search the market for not only the latest but the most effective products and technology available ensuring clients receive results they are looking for from their treatments. In 2001, I chose to bring IPL Permanent Hair Removal in to the salon being the first in Scotland. I had the foresight to see that IPL was indeed safer and more effective than Laser Hair Removal – several clinics have followed this theory since then. We have treated over 5,000 men and women since then and continue to lead the market for hair removal in Scotland. Read more on how IPL works for not only hair reduction but for Acne Management, Rosacea, Pigmentation and Red Vein removal
Our mission is to provide skin care treatments that deliver results – whether that be anti-ageing, acne management, scarring or rosacea. In 2010 we again were the first clinic in Scotland to introduce Episoft RF Sculpture for Advanced Anti-Ageing. The results of this treatment have to be seen to be believed and are backed by client testimonials and genuine before and after photographs.
Many clients also remain loyal to us due to our unique Guarantee – we are so confident in our treatments that if you don't see a difference, whether that be for Permanent Hair Removal, Anti Ageing or any other skin care programme, we will treat you free of charge until you do! No other clinic offers a guarantee like this!
To complement our therapies, we offer Luxury Spa Days at our Glasgow Marriott Spa as well as a wide range of Massage and Holistic Therapies and, of course, Beauty Essentials.
I hope you enjoy this website. If you want to find out more about any of our services, please feel free to call now on 0141 248 5756 or 0141 621 4369 or email us for a free, no obligation consultation.
Janice Logan
Owner of Distinction Health & Beauty Spa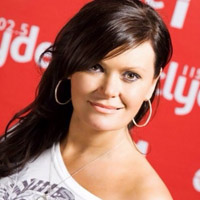 Suzie McGuire, Radio Clyde star, says...
I love Distinction. Janice and her team know exactly what they are talking about. They are experts on skin care and have all sorts of amazing machines that leave a girl looking and feeling her best. They also guarantee you results whether it's smoothing out wrinkles, tightening up jaw-lines or bags. Whatever your problem they can fix it. I don't think there's anywhere quite like it. Also as a mum of three very young children (soon to be four) a spot of pampering at Distinction has become even more of a treat. I feel I leave my stresses at the door, it's an oasis of calm in there and I always leave a much happier, chilled-out person. The beauty treatments and technology are state of the art, city centre standard and yet right here on my doorstep in the south side of Glasgow. And most importantly, most affordable.

Janice and her team will have you looking and feeling your very best, whether it's weight loss, toning up, beauty treatments, a massage or just a relaxing facial. You'll be looking gorgeous in no time at all.
Case Study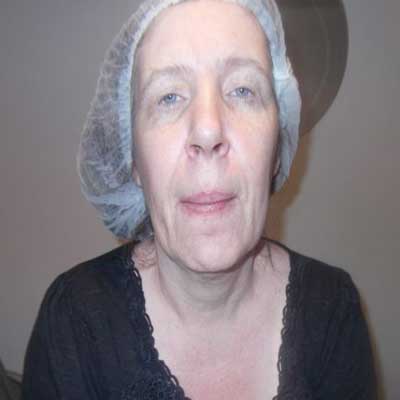 Client Alison McKiernan's brilliant results from her Permasculpt anti-ageing treatment have been been featured in the Daily Record.
Alison, 45, says years of smoking cigarettes made her face saggy. She told the paper: "My lower jaw and neck were particularly bad and after a while it was all I noticed about myself. I became really miserable."
She tried other disappointing anti-ageing treatments before coming to Distinction where we recommended Permasculpt.
Using ultrasound, radio frequencies and vacuum suction, Permasculpt stimulates the regeneration of collagen to make skin smoother, tighter and younger-looking.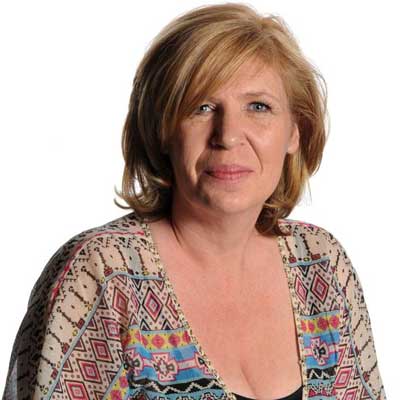 After four treatements, Alison was looking and feeling like a new woman. She told the Record: "I noticed a difference straight away and after three treatments, there was a marked difference. I'm really impressed and would recommend it."
"I don't have saggy bits any more. I don't cringe every time I walk past a mirror now and my confidence has been boosted a lot."
"Now I feel I look my age rather than 10 years older."
To read the article in full go to:
http://www.dailyrecord.co.uk/lifestyle/health-fitness/smoking-aged-skin-much-couldnt-2806049